Rebranding in the rhythm of disco!
"Strefa Disco" is a place that refers to the atmosphere and style of the 80s and 90s, in such a climate was also supposed to be rebranding, i.e. refreshing the company's image. We ourselves grew up in the crazy 90's, in Bydgoszcz neighborhood, when food was sold on cards and there were more parking places than cars. We set to work with great sentiment and enthusiasm. We started, as always, with the basics of visual identification, i.e. the logotype. The assumption was to prepare a design that would work in the form of a neon, as they are associated with the years that the bar refers to.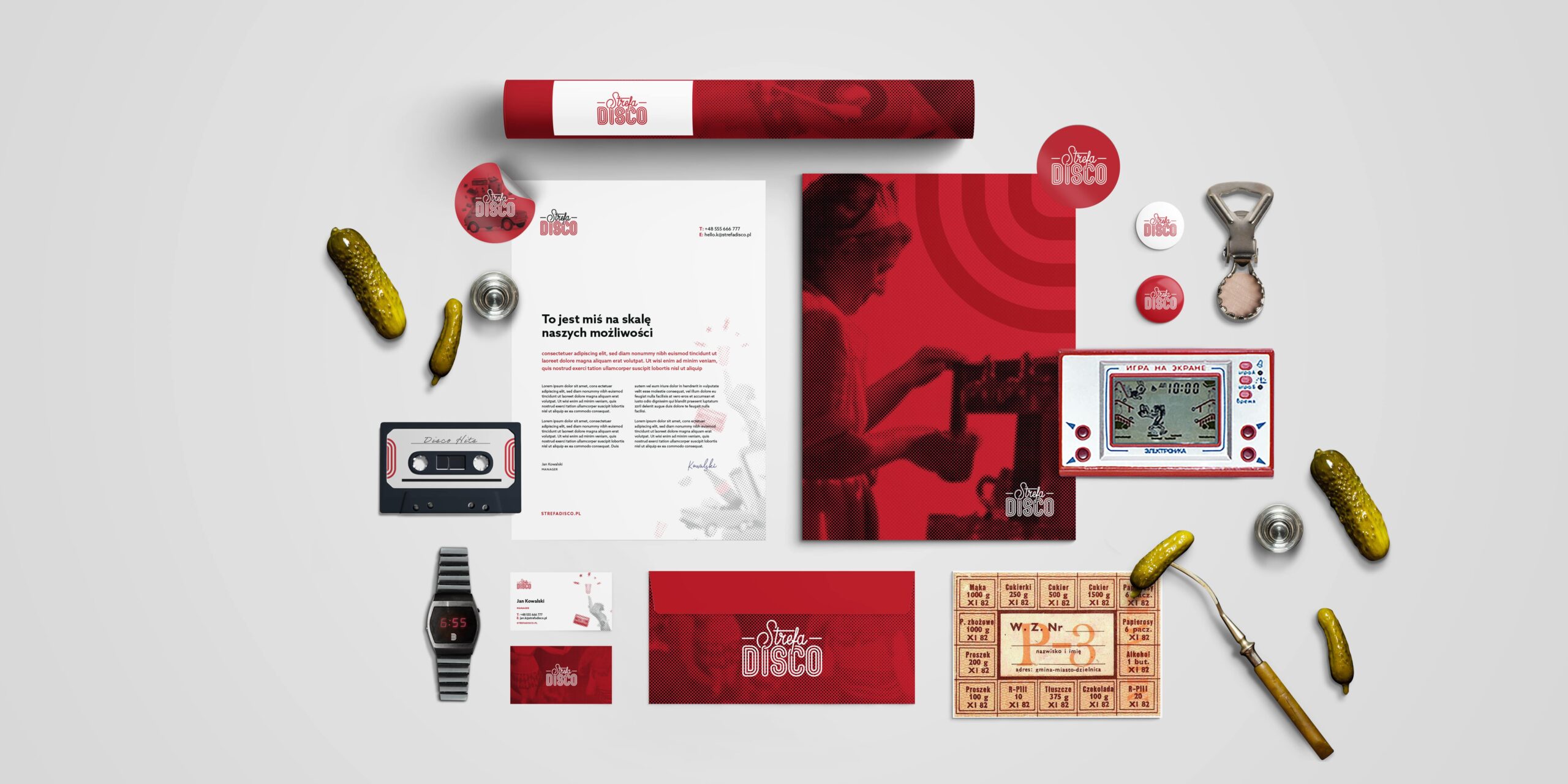 Merchandise
In addition to digital visual identification, we also took care of the design and production of materials promoting the facility. Below you can see some of the designed posters, mugs and t-shirts. We have also prepared a menu design and individually designed wallpapers that decorate the interior of the restaurant.