Luillu – Something for the ladies!
Today we would like to present the realization of an online store with women's clothing: Luillu. The idea was to create a modern and clear online boutique, targeted at women. A well-prepared online store is able to do a increase sales. It is important that the concept does not diverge from the prevailing trends, and at the same time stand out from the competition.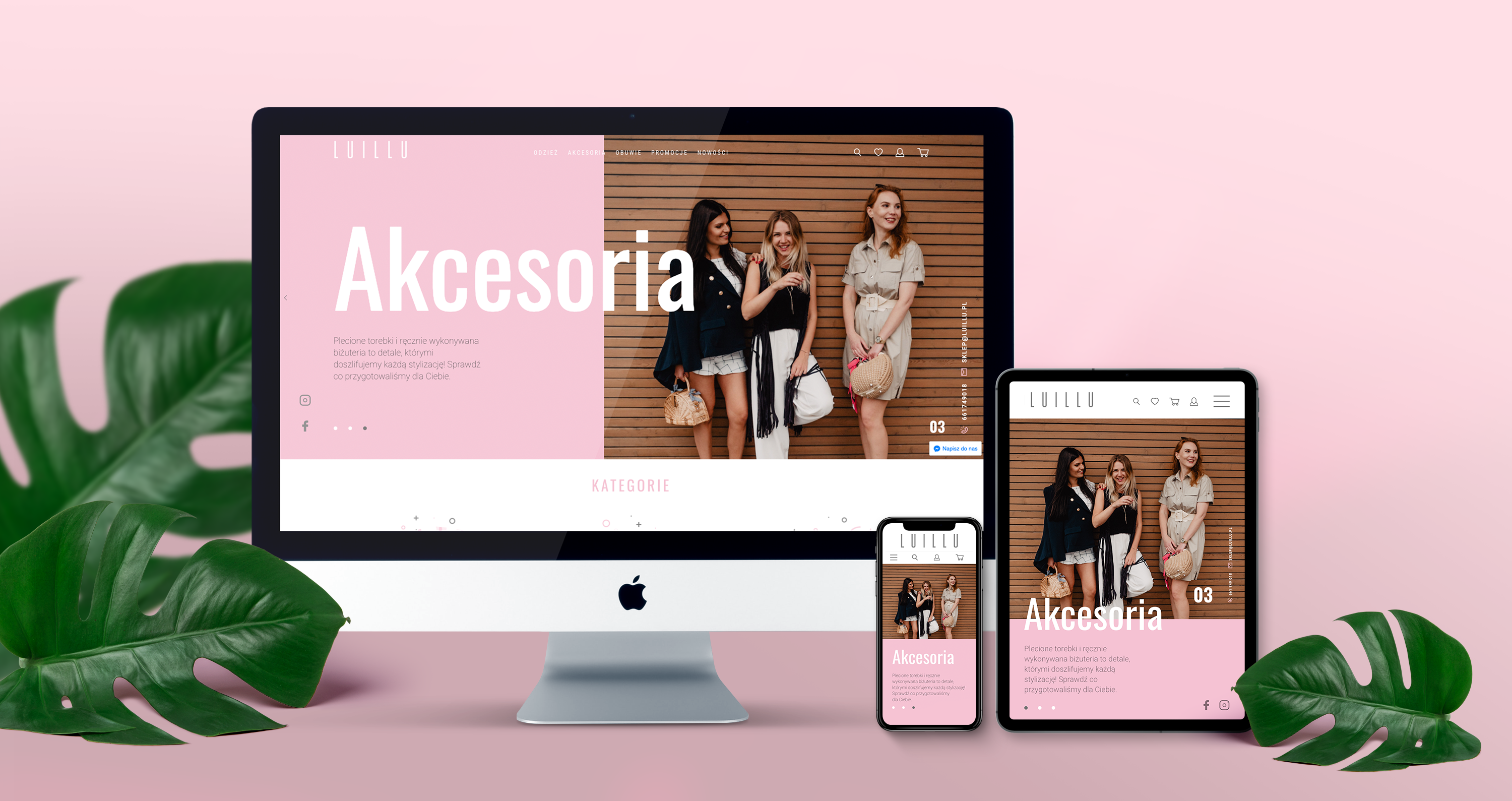 Responsiveness
When creating an online store, we want the customer to make a purchase quickly and intuitively, which is why we design it in accordance with UX and UI methods, we attach great importance to ease of navigation. Another aspect that we take into account when designing is responsiveness and universality. We want our store to be available to users using mobile and stationary devices.
User Experience
Colors, layout, icons are details that create the character of an online store. Knowing that the target of the boutique are women, together with the client we decided to keep the color scheme in the shade of pink. On the home page, we designed a movable slider to effectively present new products and attract customer attention. In addition, to facilitate the selection of store categories, we have created individual icons corresponding to them.