Client
Optyk on Gdańska Street
We took a closer look at Optics on Gdańska street!
The Michalscy visited us with a question about refreshing the image of an optical company in Bydgoszcz. Thanks to great communication with the client, we quickly found a common language and established an action plan. The idea was to create a classic and elegant visual identity that will fit into the atmosphere of Gdańska Street. We started with the preparation of the basic element of corporate identity, i.e. the Logo, which will be diversified by the unique optical salon website.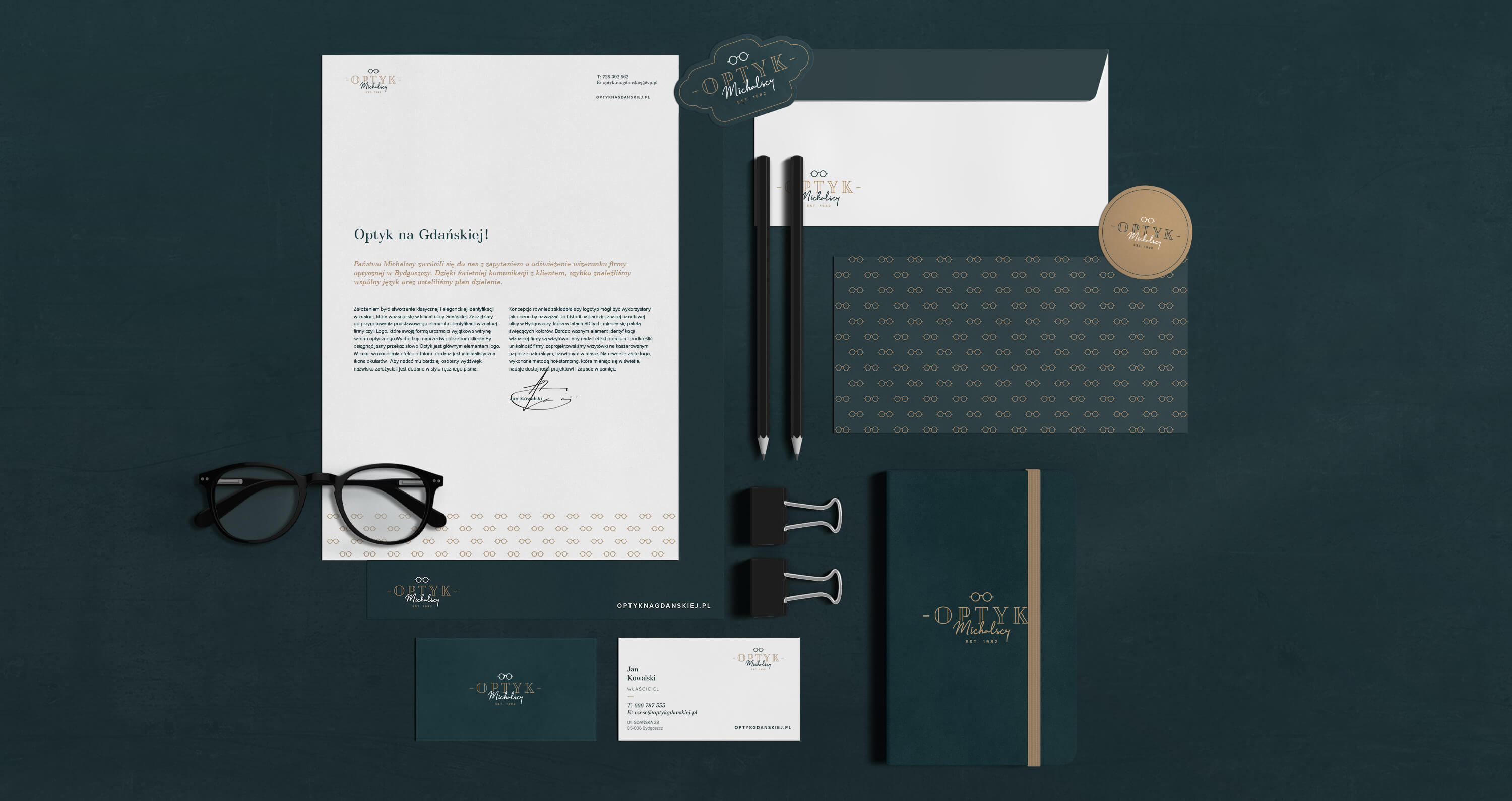 Logotype
Meeting customer needs and to achieve a clear message, the word "Optician" is the main element of the logo. To enhance the reception effect, a minimalist eyeglass icon is added. To give it a more personal touch, the name of the founders is added in the style of handwriting. The concept also assumed that the logotype could be used as a neon to refer to the history of the most famous shopping street in Bydgoszcz, which in the 80s' shimmered with a palette of glowing colors.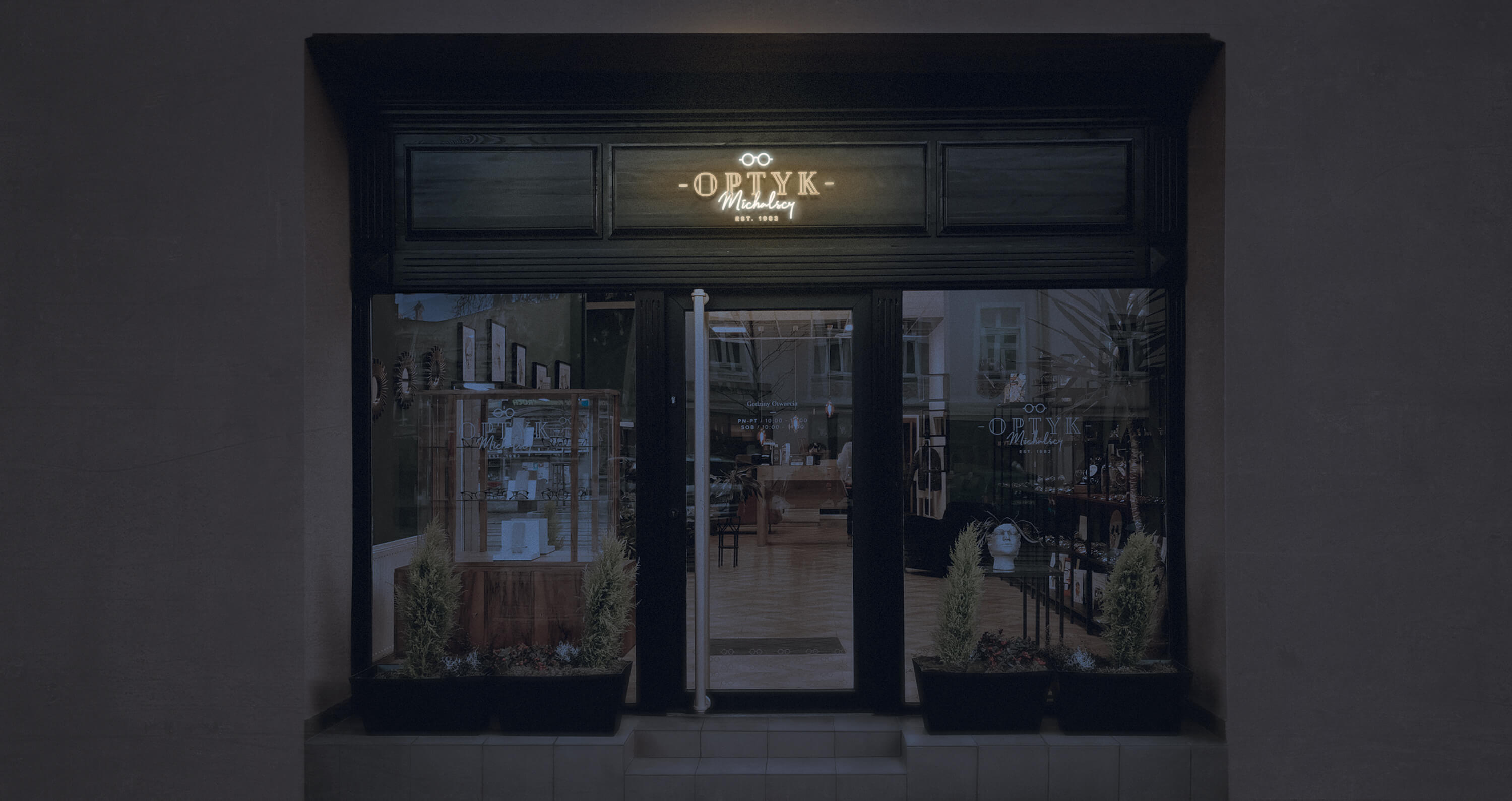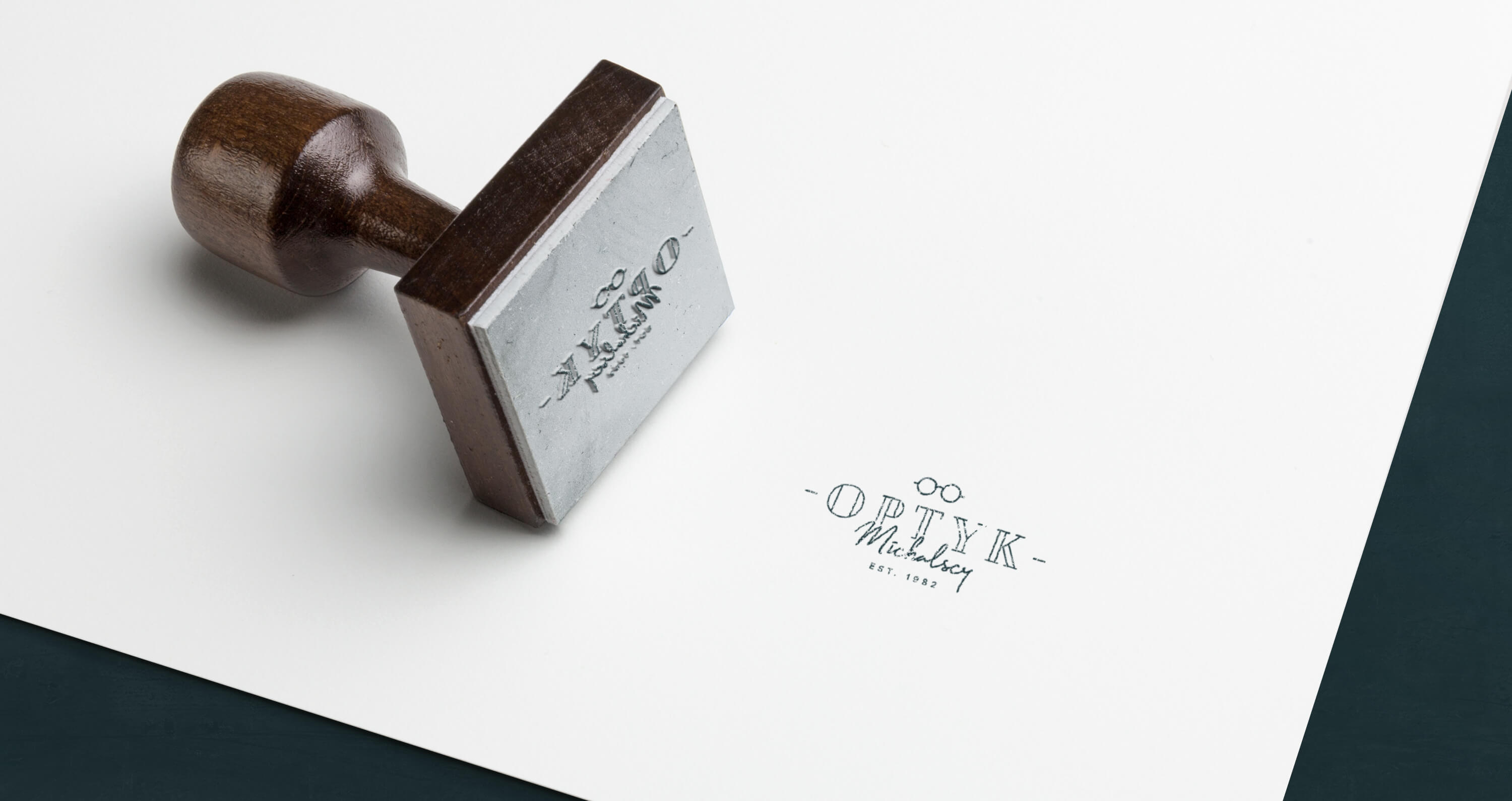 Business Card
A very important element of the corporate identity of the company are business cards, to give a premium effect and emphasize the uniqueness of the company, we designed business cards on laminated natural paper, dyed in mass. On the reverse, a golden logo is made with hot-stamping, which shimmers in the light, gives the project dignity and stays in recipents memeory.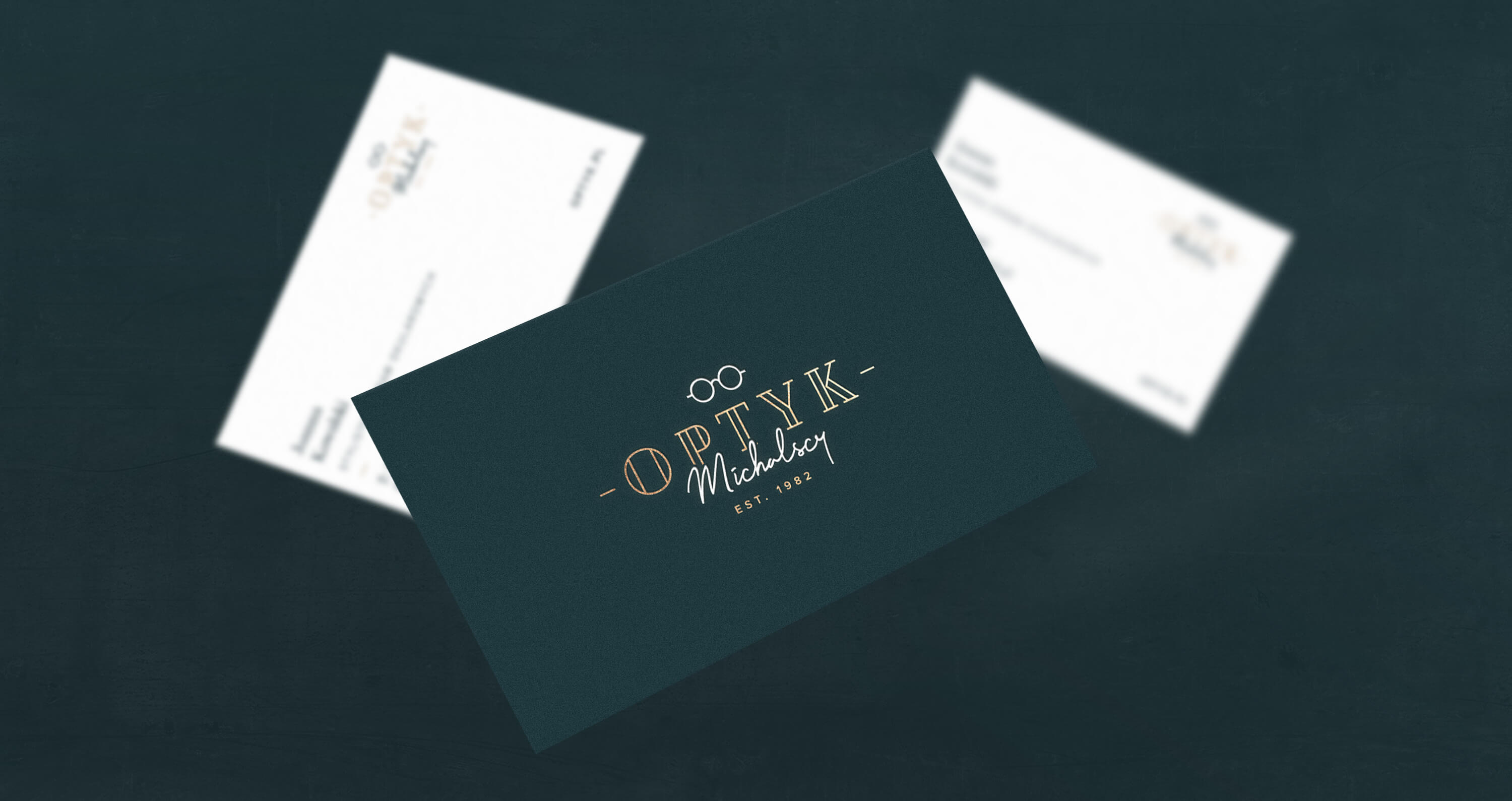 Billboard
For the purpose of promotion, we have also created a billboard design. The standard of outdoor advertising in a large format is readability and clean message, due to the short time of receipt by a potential customer. That is why the most important information such as the logotype and contact details are highlighted.